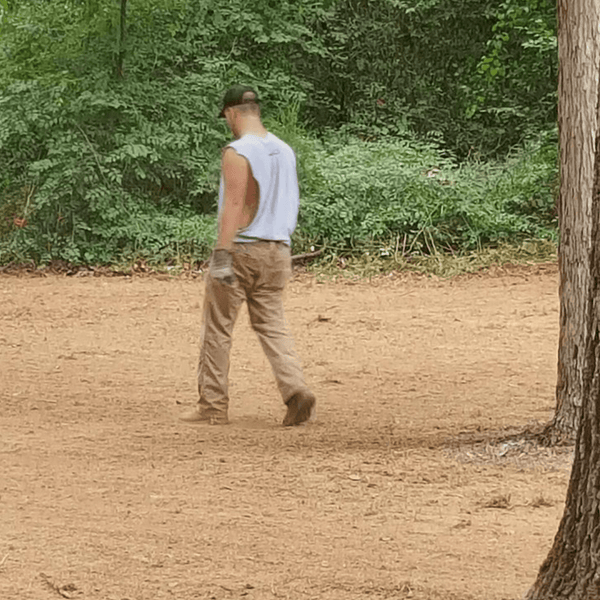 Outdoor Inspiration
Alex Corbett: Outdoor Inspiration
Alex Corbett has a lot on his plate. At 19 he's an outdoor adventurer, a hunter, a fisherman, student and Vice President of Habitat for Humanity at the University of North Georgia, a songwriter, environmental advocate and founder of apparel company Blue Oak Outdoors.
Amidst his busy schedule, Alex finds his inspiration in the outdoors. "I'm still getting away with going fishing here and there, camping, hiking. If I'm not in school or working then I'm definitely outside," he grins.
Alex was destined for a life of adventure outdoors. "My family started going camping when I was just old enough to walk," he says. "We were consumed by the outdoors. Any chance he got, Dad took my brother and me out to the lake or the river. Fishing and hunting are what brought us together."
Alex still does the bulk of his hunting and fishing on his family's 100-acre farm in Jefferson, Georgia. Just an hour out of Atlanta, the town's been home to four generations of family "on both Mom and Dad's sides," Alex smiles. "It's home, to say the least. I'm lucky," Alex continues, "to live in a state with mountains, rivers, beaches. It's more than I could ever ask for".
But things aren't as simple as they seem for Alex and his family. "Not long ago we were just your ordinary American family," says Alex. "Then Dad started acting a little differently. Two years later he's lost nearly 180 pounds in weight, he's stuck in a loop in his brain and sleeps half the day."
Alex's father's dementia soon made it necessary for him to move to a residential facility. "Mom visits him every day, and my brother and I go a few times a week," he says.
Alex finds support in his music, writing songs alongside friend and fellow musician, Kyle Clark. "Music's a huge part of my life," Alex explains. "I channel a lot of stuff through my songwriting and the outdoors is the influence".
Despite the challenges that Alex's family faces, Alex is determined to see the good in the situation. "It's transformed our whole family's thinking, especially in relation to the outdoors," he says. "When we get out there fishing and hunting and I see the landscape, it brings me back to times with my Dad and the memories we have. I can't change a lot but I can appreciate what's around me. When I go visit my Dad I just appreciate the time I have around him, just like I do the outdoors. Being able to be there and take it all in is something I'm lucky to have. Even though Dad's not in his best state he's still my dad. He still teaches me to never give up. Now, I appreciate the little things a lot more. I'm not as heated. It's been a rollercoaster but it's made me grow up. All in all, it's pretty cool that Dad's still kicking fine".
Perhaps it's because Alex feels so blessed that he's motivated to give back by volunteering to build houses for those in need. "Habitat for Humanity is right up my alley," Alex smiles. "Working with people, seeing you can transform their lives, giving someone a house—a decent place to live—it's something I'm proud to be a part of".
Alex's passion for helping others has fed into his business venture, Blue Oak Outdoors. "I started the company almost by accident," Alex says. "I'd seen these social media accounts with people sharing their passions—fishing, hunting, hiking—and I thought wouldn't it be cool if I could make something where people could share their dreams with the rest of the world. I started posting other people's pictures on Instagram and four or five months later the page has grown to 13,000 followers".
Alex took that following and started Blue Oak Outdoors, selling outdoor apparel and donating 10% of profits to wildlife preservation and conservation. With all this activity, Alex is starting to gain attention. Recently KONG came on board, sponsoring Alex with a military grade made-in-the-USA cooler to support his outdoor adventures.
Despite his heavy workload, Alex doesn't show any sign of slowing down. "I'm so thankful for these opportunities," he says. "I'm just blessed".